Market Intelligence Reports
Latest Market Intelligence Report: Q3 2023
High tender workload remains but data suggests tender workload is beginning to downturn. An increase in building cost slows as material prices stabilise, but labour inflation persists. 
Every quarter SCF Main Contractors gather market intelligence from the construction industry directly from the trade supply chain. Data for this report has been formed from over 130 subcontractors from across the south of the UK. Consultants from SCF Consult share valuable insight towards their monitoring of the construction market and provide supporting commentary on the returned data.
Throughout Q3 tender workload increased by an average of 2.5% across all trades. Although this may seem relatively conservative, it is worth noting that our dataset demonstrates a significant cumulative increase in tender workload over the past three years.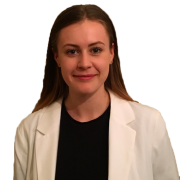 Adrienne Turner
Framework Manager
SCF
| Quarter | Annual increase in tender workload |
| --- | --- |
| Q3 (23) | 2.5% |
| Q3 (22) | 3.5% |
| Q3 (21) | 8.5% |
As a result, a 2.5% increase on top of an already high level provides context on just how busy supply chains are in tendering at present.
Nevertheless, this moderate increase does suggest a slowing rate of workload within the industry when compared with the influx of opportunities received following the pandemic, with even some trades starting to report a decrease in volume:
Tower Crane -4%
Steelwork -3%
Groundworks -2%
This quarter, building cost increased by an average of 2% across all trades, relatively moderate when compared with the extent of increase we have become accustomed to since the pandemic. This is likely driven by material prices stabilising and, in some cases, reducing during 2023.
| Quarter | Annual increase in building cost |
| --- | --- |
| Q3 (23) | 7% |
| Q3 (22) | 16% |
| Q3 (21) | 15% |
SCF Main Contractors and their trade supply chains have reported that the continuing increase of labour costs is one of the main causes for the average 2% increase during Q3. Even though the wider UK market has fared better than some have expected, cost of living is still high and wage inflation has been persistent throughout the year. On the whole, the impact of the labour market continues to offset any benefits secured from a drop in material prices.
With fine margins coming under increasing pressure due to past volatility, high material costs, and fixed price contracts, insolvencies within the industry are high. Subcontractors have reported a selective approach to tendering, and many businesses gravitate towards opportunities of low risk with affordable design and favourable payment terms. As a result, it is increasingly important for project teams to consider this within their decision-making to best optimise interest within trade packages.